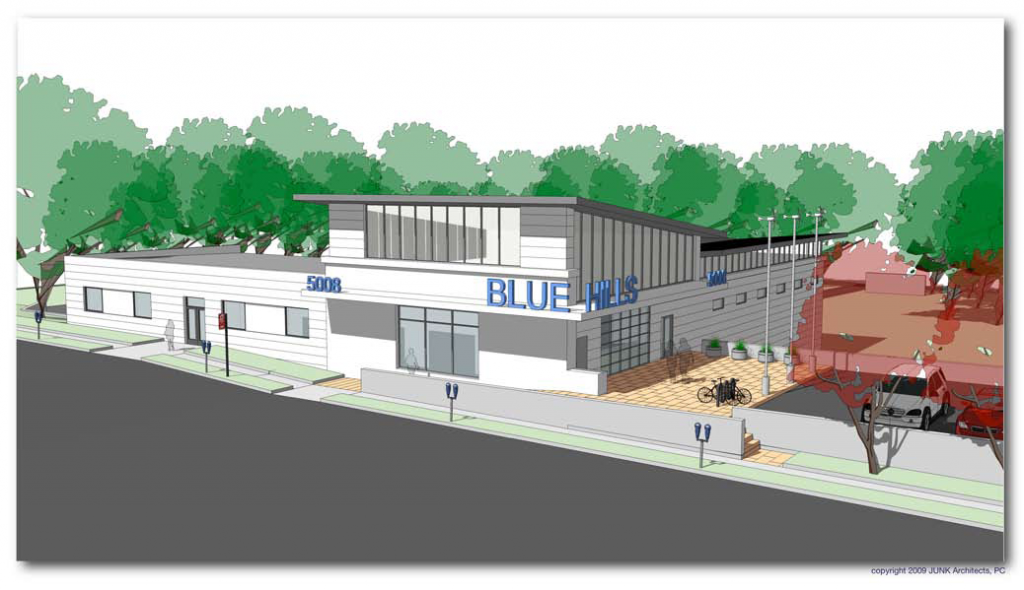 The community is invited to a kickoff event at 5008 Prospect to celebrate the start of construction for a facility that will focus on training and business development for small business contractors, training, meeting and event space for neighborhood groups, and business offices for community programs and services. Blue Hills Community Services and Partners are hosting the event on Tuesday, April 3 at 5:00 p.m. with statements by Congressman Emanuel Cleaver, II and Mayor Sly James.
In January, Blue Hills Community Services announced the investment of $3.1 million at 5008 Prospect, in Kansas City's Third Council District, to repurpose an existing 14,168 square-foot building and integrate comprehensive green strategies. Funding for the project was secured with $2.2 million from the city of Kansas City, Missouri's EnergyWorks KC grant from the U.S. Department of Energy and $430,000 from the U.S. Department of Housing and Urban Development. Greater Kansas City LISC financed initial acquisition and predevelopment costs.
"This development will provide a catalyst for ongoing transformation of the Prospect Corridor and bridge existing development and community services in the neighborhoods," said Joanne Bussinger, executive director of Blue Hills Community Services. "Construction bid packages have been released and renovation will begin in early May."
"Many people have put so much work into turning this vision into reality," said Congressman Emanuel Cleaver, II, Missouri's Fifth District. "This public-private initiative is a shining example of what can be done to create jobs, better our neighborhoods and strengthen our city when we work together. I applaud Blue Hills Community Services, the Green Impact Zone staff and so many others involved in this effort."
Strategic partners include EnergyWorks KC, Greater Kansas City Local Initiatives Support Corporation, Green Impact Zone and Mid-America Regional Council.