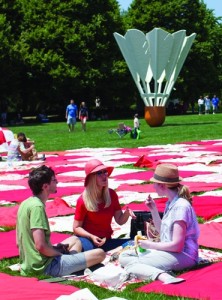 July is National Parks & Recreation Month and KC parks is celebrating with a calendar full of events to help us celebrate our parks.
This month make getting out part of your daily routine. Kansas City Parks offer ample opportunities to go outside, be inspired, change your outlook and get involved.
Check out KC Parks July calendar of outings to find a daily activity, and then, go out and do it. From live performances to a community picnic, there are a variety of events to plan for a month of park fun.