By Christine Hill
The new RideKC vision will connect and unify the greater Kansas City area with a user-friendly seamless public transit system.
From website redesign to color scheme for local buses, RideKC is revamping public transport in a way that is far more than just cosmetic. The new RideKC website which goes online later this month, will provide a single website for all regional transport at www.RideKC.org. The Kansas City Area Transportation Authority (KCATA), The JO, the KC Streetcar, IndeBus, Unified Government Transit and the Mid-American Regional Council, will all merge under the regional umbrella of the RideKC brand to provide transportation services in Leavenworth, Platte, Wyandotte, Johnson, Clay, Jackson and Cass counties as one unified system.
"What we're doing here is really consolidating and unifying the message as well as the packaging," said Cindy Baker, KCATA chief communications officer. "It's so much easier to go to RideKC.org then it would be to go to KCATA.org, then to IndeBus.org. Instead of going to three or four websites, there is just one. RideKC should be the one-stop transit spot. "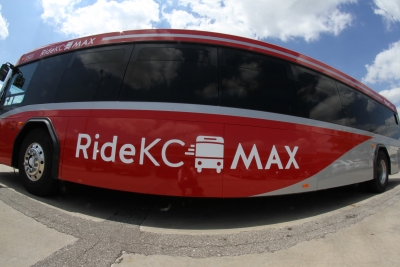 The new color scheme and branding will reflect the unity on a physical level by implementing the RideKC logo on the local blue and silver buses, and also on the red and silver MAX Bus Rapid Transit.
Currently, KCATA is striving to keep the public updated on new RideKC developments and news with the new RideKC blog. National as well as regional transit topics will be discussed. It will also provide regular updates on the progress of the KC Streetcar.
"The KC Streetcar has already brought in more economic development," said Baker. "There are businesses sometimes that will build around a streetcar because it's built into the ground, versus a bus line you can pick up and move. There is more investment that is being credited to the streetcar. "
The KC Streetcar will run from City Market to Union Station and Crown Center in Downtown, KC.
Story continues on next page…