By Katie Pohlman
Hidden away in the East Bottoms of Kansas City, MO, is an all-American general store that showcases local artists' handiwork and even provides customers with a chance to get crafty.
Urban Provisions General Store, which sells everything from plants and soaps to cocktail mixes and welcome mats, was a brainchild of two best friends, Savannah Northcraft and Britton Turnbull. The two joined efforts to open the store when some rental space became available. Northcraft knew she wanted to create a store that promoted local artists and sold American-made products, but didn't know how to start it. Turnbull, on the other hand, was running a successful Etsy business at the time and was thinking about getting a storefront.
"Britton wanted brick and mortar, and I had the brick and mortar shop," Northcraft said. "Within 10 minutes we decided to open (Urban Provisions)."
A trip to Nashville, TN, in 2014 helped the two determine they wanted to open a general store and shortly after, on Labor Day of that same year, Urban Provisions opened its doors.
The shop showcases work from more than 200 artists, and about 50 are from the Kansas City area. Products range from a build-your-own succulent arrangement bar to Kansas City pride T-shirts, handmade soap or bath bombs, and Kansas City Canning Co. drink mixers. There's also carved wooden jewelry containers and antique books for sale.
Northcraft and Turnbull find most of their artists through Instagram and connections Turnbull made while selling on Etsy.
"I probably have a thousand screenshots on my phone," Northcraft said. "Whenever I see something even remotely interesting, I screenshot it and once a quarter I go through and source the products."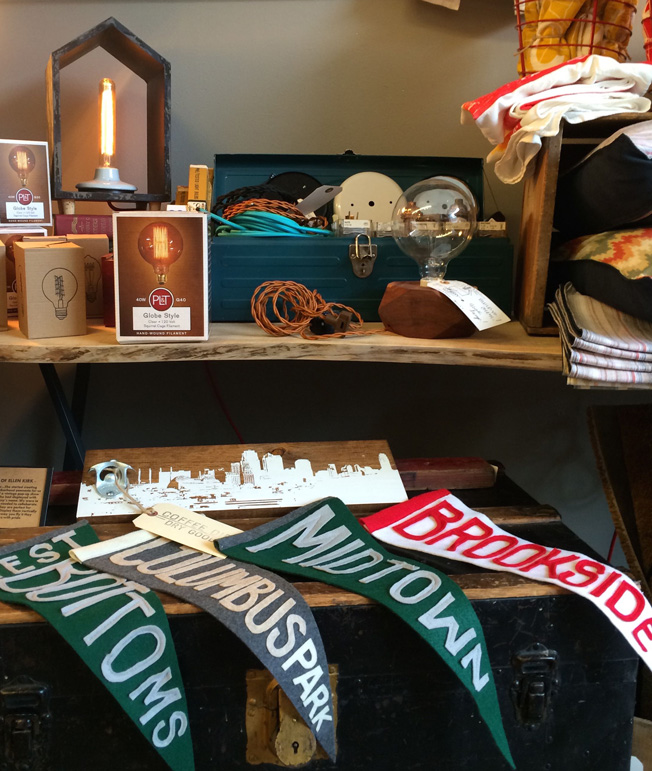 Now, a lot of artists also come to them, Turnbull said. With so many options and connections, he said, they're able to bring the artists who are the best fits into their store.
"We cast a very wide net when we source out for what we're looking for and when we reel that in we have some super quality people," Turnbull said. "People who are not only going to be super excited, but people we also like."
The inspiration for the focus on American-made products came out of a decision Northcraft made in her personal life during the recession, she said. In her early 20s she liked buying designer handbags. But one day she thought to herself, "I'm buying this purse and I don't know if the person on the end of this product is being treated fairly." After that, she reconsidered all her purchases, opting for more American-made products.
Story continues on next page…