Designed for energy efficiency
Urban North houses are projected to use 30 percent less energy than a comparably sized new house and at least 50 percent less than a comparable existing home, said Mary English, owner of Small Step Energy Solutions.
"This is the first new residential development in the area to aim for such prestigious certifications," said English. "This is the top echelon of new sustainable housing. Each house is completely tested to ensure it is functioning at top efficiency."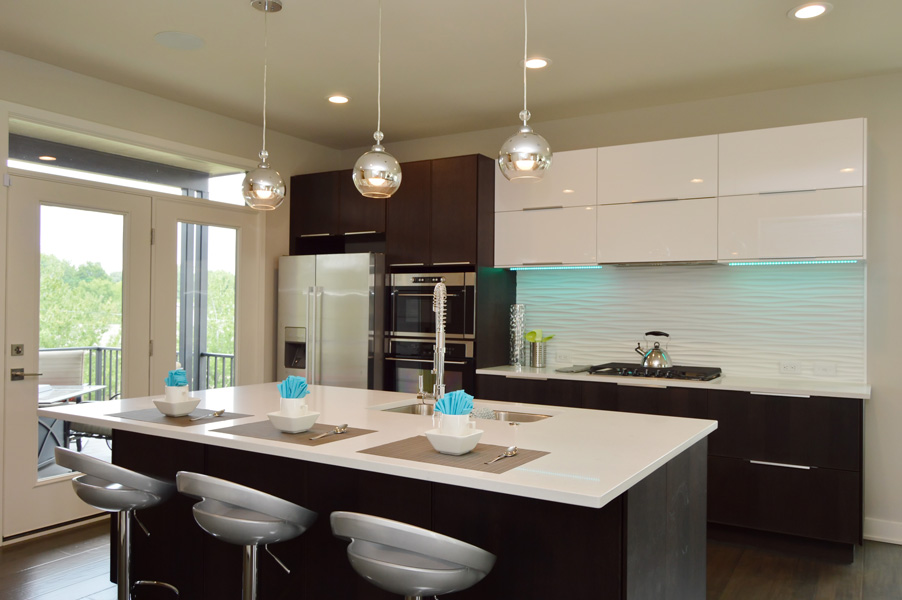 A key element to the ENERGY STAR and LEED ratings is a third-party verification, which is being conducted by Small Step Energy Solutions. During the design process, the architects, construction team and HVAC and plumbing contractors all meet with English to determine how they will accomplish energy-efficiency goals. After the house is insulated, English's team conducts a thorough inspection of insulation, air sealants, and HVAC/electrical/plumbing systems to determine if any adjustments are necessary before drywall is installed. At completion, a final inspection measures the efficiency of all energy and water systems. All houses are built with the structural and electrical components necessary for a solar installation.
"The third-party verification is crucial to the LEED program maintaining credibility that the house was built very efficiently rather than just the builder saying it is efficient," Owen said.
Aiming for LEED and ENERGY STAR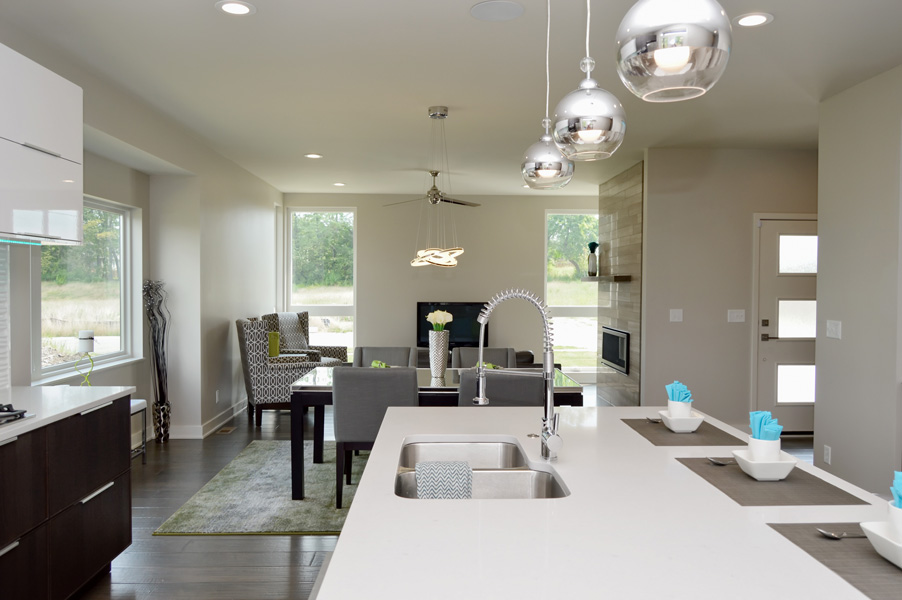 The first completed houses are awaiting final LEED and ENERGY STAR certifications. The features that will qualify them include:
Insulation features: 3-1/2" to 5-1/2" blown fiberglass wall insulation; 1" R-5 rigid foam exterior wrap; R50 ceilings on flat areas and minimum R38 on vaulted areas. 

Fresh-air ventilation system that exchanges stale indoor air with a fresh supply of outdoor air to reduce indoor air pollutants and help control humidity levels  

Low-VOC finishes for all interior paint and cabinetry to improve indoor air quality

95-percent efficient gas furnace

Programmable thermostats with an upgrade feature of remote access

Ductwork air sealed to ENERGY STAR specifications

Windows designed for 30 percent less solar heat gain than low-E glass and 95 percent reduction of UV rays

LED lighting

Low-flow faucets that save water and energy

Energy-efficient, hot water tank

530-gallon rainwater collection system for lawn and landscaping irrigation

Drought-resistant landscaping that results in a net-zero water runoff for the subdivision from houses, driveways and roads

ENERGY STAR appliances selected by homeowner
For more information, contact Karelyn Geiger of Geiger Elite Real Estate of Keller Williams Kansas City North Real Estate Company at 816-721-9400 or view the model and other home designs at Urban North.
Like what you see? Keep up with more local stories by subscribing to the free Greenability Weekly. Sign up here.