If you're looking for a unique way to show your love this Valentine's Day, consider these local experiences and gift ideas that celebrate the holiday.
From heart-shaped pasta to adopting a baby rhino, there's a love story behind each idea.
1. Getaway to Weston  |  Green Dirt Farms
Green Dirt Farm is celebrating the holiday with a special Valentine's Day cheese board in its cafe from February 9 – 14. Green Dirt Farm makes artisan sheep and cow's milk cheese on its farm that is certified Animal Welfare Approved. The award-winning cheeses are featured in their cafe on sandwiches and charcuterie boards alongside local wine, beer, and ice cream. 
While in Weston, discover local shops in its historic downtown, and enjoy the Missouri River views at Weston Bend State Park. 
Green Dirt Farm is also hosting a Valentine's Dinner at the Creamery featuring a 5-course tasting menu created by chef Oskar Arévalo on February 14.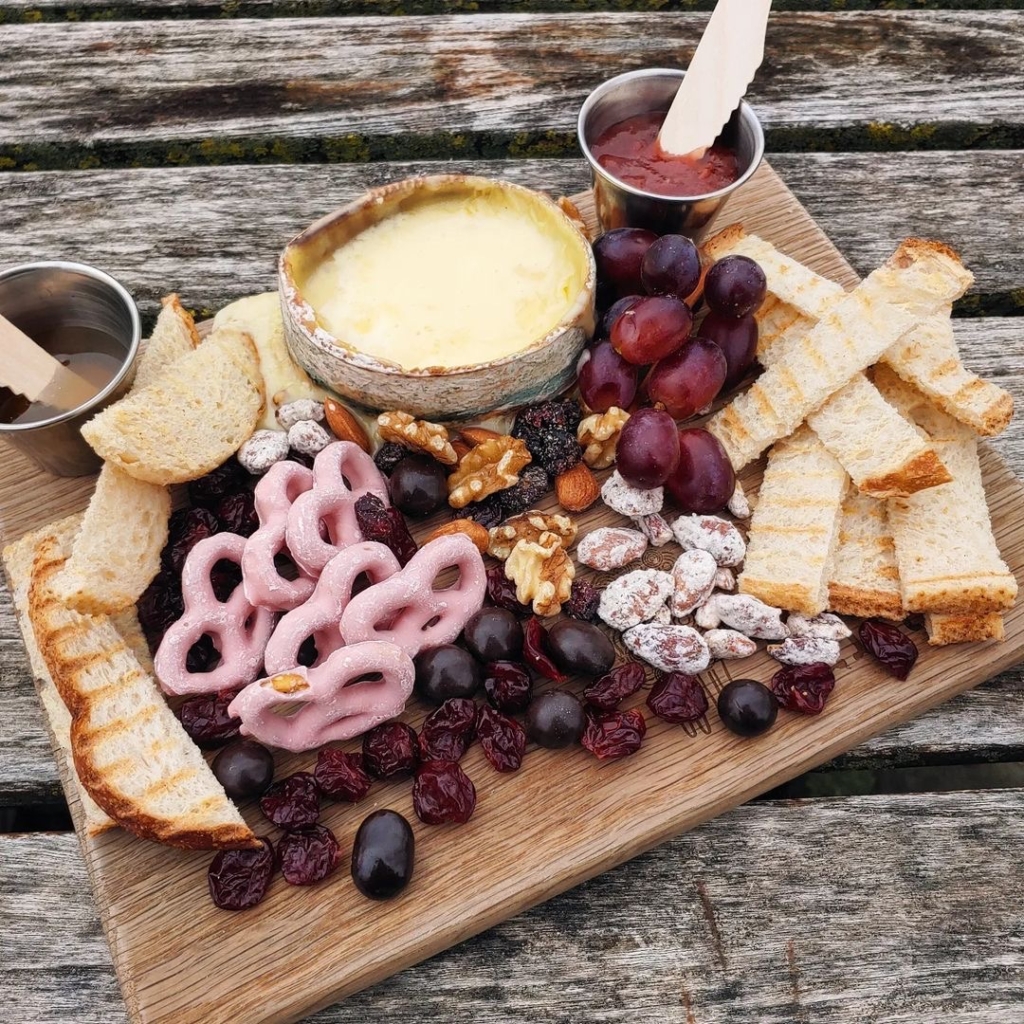 2. Handmade Valentine Boxes | Scraps KC
Craft a one-of-a-kind box for your valentines with repurposed materials. Scraps KC is the destination for secondhand craft materials to make valentine boxes. On February 9, Scraps is hosting a valentine box maker event from 12 – 6 p.m. for $5.
The store is located at 3269 Roanoke Rd., Kansas City, MO.
3. Heart-Shaped Pasta  |  Zero Zero Pasta
If you or your valentine love to cook, the heart-shaped ravioli from Zero Zero will be a hit. This handmade pasta shop uses locally grown and stone-milled wheat from Marion Milling for all of its pasta options, and incorporates local and organic ingredients into homemade sauces. The valentine special features a mix of beet and traditional pasta dough with its best-selling lemon and mascarpone ravioli.
Delivery and pickup is available every Thursday to the Kansas City area, and its store in the Westside is open Tuesday – Sunday. Zero Zero is a handmade pasta shop located at 1702 Summit St., Kansas City, MO.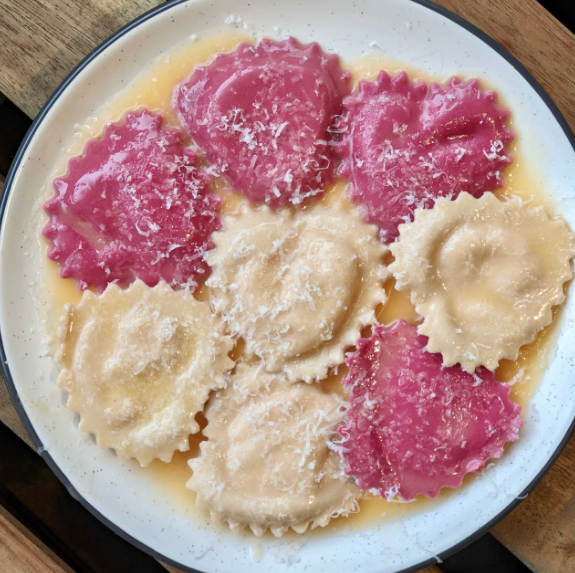 4. Adopt a Baby Rhino  |  Kansas City Zoo
Celebrate Zumi, the beloved baby rhino born at the Kansas City Zoo this January. The Adopt a Wild Child program helps the zoo care for its over 1,700 animals including rhino mom Zuri and her new baby girl. Adopt the baby rhino for the animal lover in your life for $75, and receive a rhino plush toy, two zoo tickets, an adoption certification, animal fact sheet, and a framed photo of Zumi.
Delivery by Valentine's Day is not guaranteed for shipped orders, but it is available for pick-up. The zoo is located at 6800 Zoo Dr., Kansas City, MO.
5. Handcrafted Rose Candle  |  Verdant by Convivial
Create a romantic mood with a handcrafted candle from Verdant. The candles are locally made with 100% soy wax and a cotton wick, and are poured into handmade stoneware vessels from Convivial. Once burned, you can exchange your empty vessel for a new candle through its REFILL Program. The Bonica Rose scent would be perfect for the occasion.
Verdant is a botanical gift shop located 128 W. 8th St., Kansas City, MO.
6. Valentine's Soirée  |  Powell Gardens
Enjoy an evening at Powell Gardens. Its Valentine's Soirée features a variety of activities and treats to celebrate the season of love including botanical displays, live jazz, crackling fireplaces, hors d'oeuvres, and chocolates. The event will be held February 11 from 6 – 9 p.m. Tickets are $65.
Powell Gardens is located at 1609 N.W. U.S. Hwy. 50, Kingsville, MO.
7. Gift a Fruit Tree |  Kansas City Community Gardens & The Giving Grove
Consider giving a tree – a lasting gift that can be enjoyed for years. Among a multitude of benefits, trees improve air quality, sequester carbon, help reduce urban heat gain, and support wildlife.
There are many great options for giving and donating trees as a gift. Kansas City Community Gardens is now accepting orders for fruit trees you can plant in the spring. Or, donate a fruit tree to The Giving Grove to help plant orchards in food-insecure neighborhoods. Explore more tree gifting ideas in Greenability's 2022 tree Valentine's Day story.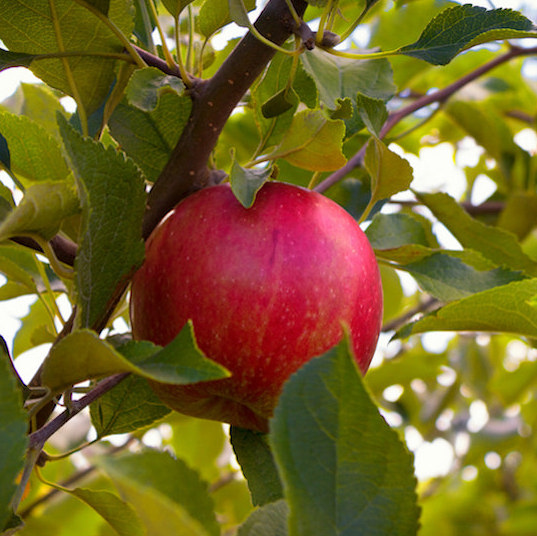 8. Love Lock Bridge  |  Minor Park
Bring a personalized padlock to proclaim your love, and join over 6,000 lovers who have "locked their love" to the Old Red Bridge in Minor Park. This year, the tradition is celebrating its 10th year.
While you're at Minor Park, explore the 235-acre park and find the marker that commemorates it as part of the Santa Fe Trail. Minor Park is located at Red Bridge Rd. and Holmes Rd. in Kansas City, MO. 
9. Fermented Pear Cider  |  Boulevard Brewing Co.
Cheers to your love with a unique, fermented cider from Boulevard Brewing Company. The small-batch cider was a collaboration with Kansas City Community Garden's Giving Grove program, and features locally grown Asian pears and apples.
It's available for a limited time at Boulevard's gift shop and can be purchased online for local pickup. A portion of the proceeds benefit Kansas City's Giving Grove program. The Westside Wilds mixed fermentation pear cider is available at Boulevard Brewing Tours & Recreation Center, 2534 Madison Ave., Kansas City, MO.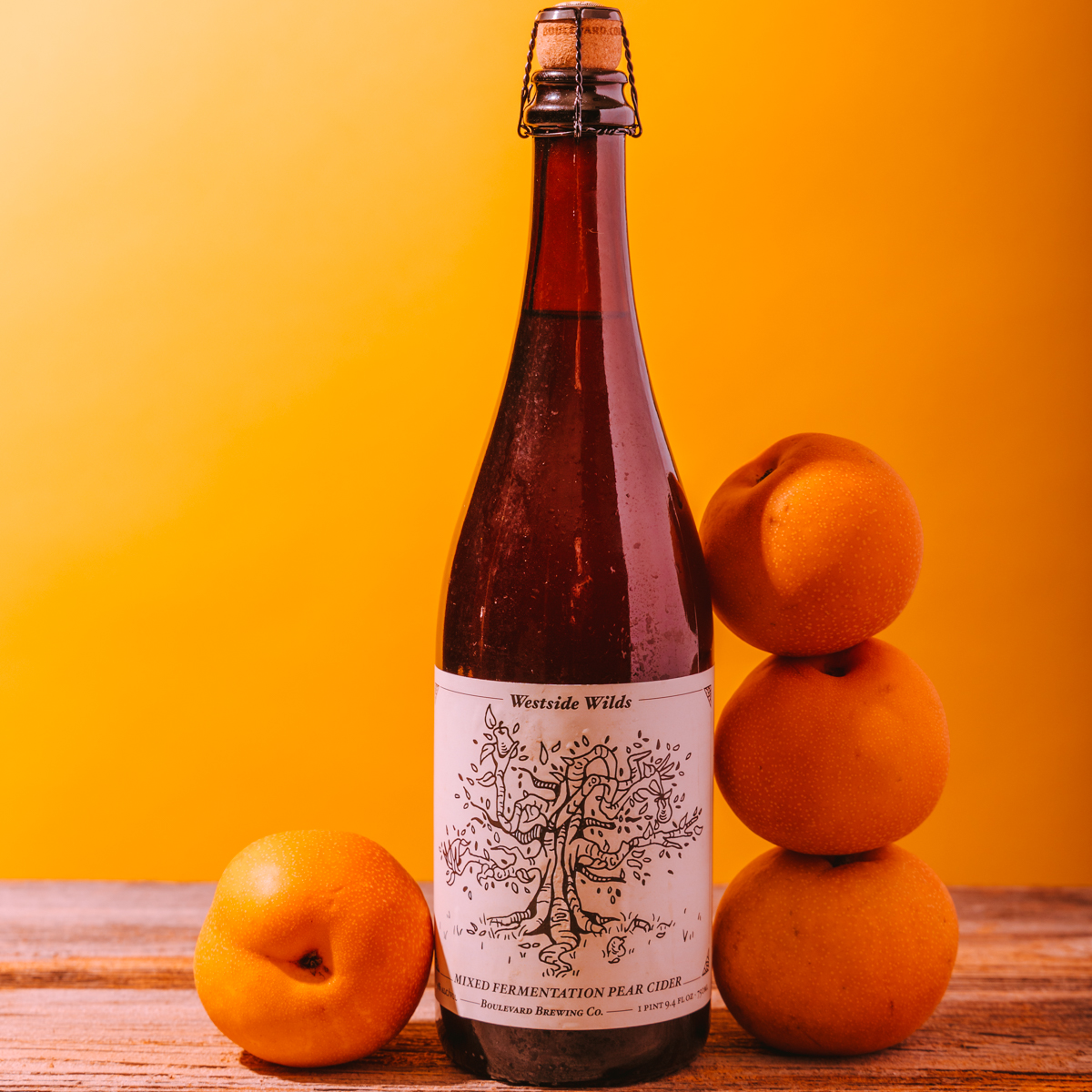 10. Valentine's Day Tulips  |  Morningside Blooms
Surprise them with locally grown tulips from Morningside Blooms. The gardener in your life will appreciate a fresh, seasonal bouquet of pink, red, and white tulips far more than imported roses. Morningside Blooms is a local grower offering organically farmed flowers and bouquets. The Valentine's Day tulips come in one dozen or 25 with free delivery in Kansas City. Order soon before they sell out.
Photos are used with permission.