Date: September 10, 2016
Time: 8:30 am - 1:30 pm
Details:
Team up with local cyclists to learn about issues relevant to women on bikes at the third annual Women's Bike Summit hosted by BikeWalk Kansas City.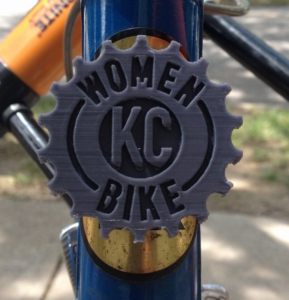 The summit is designed to help women gain confidence on a bike, discuss issues that are relevant and important to women on bikes, and provide hands-on opportunities for women to become more confident. The first 50 registrants will receive a limited release, Women Bike KC head badge made in partnership with the Johnson County MakerSpace. Last year, the summit attracted more than 180 participants.
The event will be held from 8:30 a.m. to 1:30 p.m. Saturday, September 10 at St. Teresa's Academy, Windmoor Center, 5600 Main St., Kansas City, MO. Bike rides will begin at 2 p.m., followed by a happy hour at KC Bier Company.
To learn more and register, visit BikeWalk KC. Registration costs $20 for adults and $10 for students.
Location: St. Teresa's Academy, Windmoor Center