"I had a preconceived notion that locally sourced goods wouldn't look as good, or they would be super expensive," she said. "But then I started finding some American-made outfits that were comparable (in price and style) to their Chinese counterparts. I thought, 'If this light bulb is happening to me, it can happen for other people."
Northcraft wanted to share her findings with others.
"I wanted to have a store that sells accessible, ethically made goods," she said. "I know someone has been treated at least somewhat fairly for making these products."
Turnbull was moving along the same path as well, but he was the one making the products. In his Etsy shop, he was selling items he, or other artists, had made through refurbishment of supplies. He said he sees that the demand is out there for stores like Urban Provisions.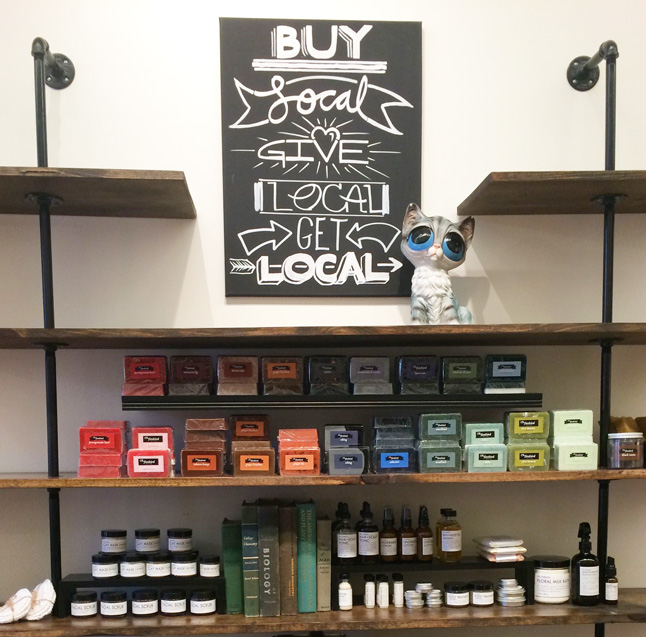 "There's a desire for something handmade and one-of-a-kind," Turnbull said.
He also thinks it's important for customers to know how buying American-made products helps the economy and potentially their own neighborhoods.
"It's great to show people that there are American goods being made at fair price points that affect people in your zip code and help boost the economy from coast to coast," he said. "It's sustainable and affordable and is helping everyone."
Turnbull and Northcraft said they get customers from a variety of generations, but they've seen the most interest in American-made, sustainable and ethical products from their own generation: the Millennials.
"The Millennials aren't into disposable products like our predecessors," Northcraft said. "We don't seek that out, and we really do value quality over quantity. We really are asking the questions like 'Was someone being abused when they made this shirt?' which is surprising because we're perceived to be me, me, me."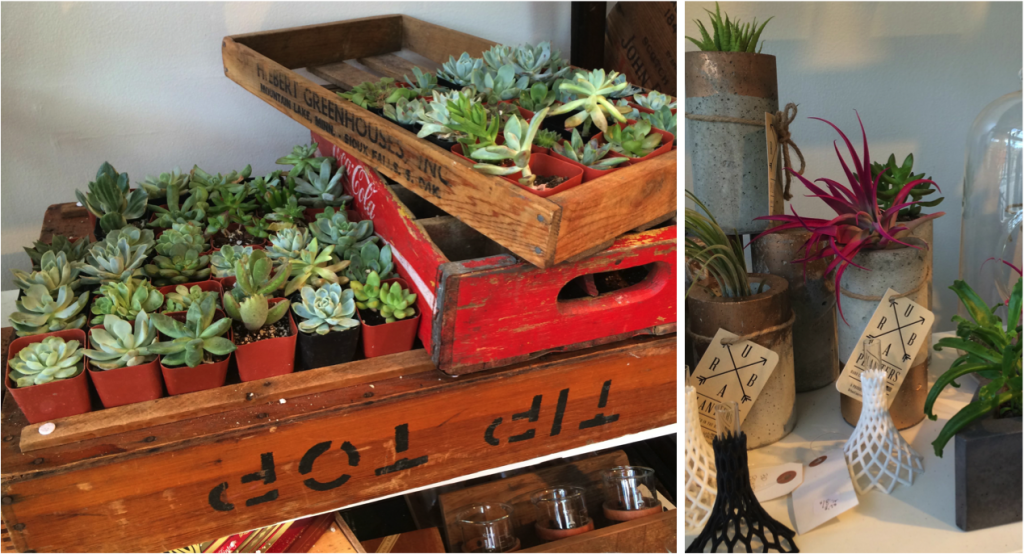 Urban Provisions is also working on developing classes to offer in a workshop area they recently acquired above their store. Turnbull said they hope to have class topics ranging from the culinary arts to crafting, canning, pickling, painting and even piñata making. So far they only have a few scheduled, but once their business grows a bit, Northcraft said, they'll expand the list of available classes.
"We're doing it slow and steady at first to make sure we're doing it right," she said.
Northcraft is married to Adam Northcraft, a partner in a neighboring business, Local Pig. The space Urban Provisions occupies is rented from Local Pig, but the two businesses are separate, yet complementary.
"Our products go together really well, and our customer is the same person," Savannah Northcraft said.
Urban Provisions is located in the East Bottoms area at 2616 Guinotte Ave. in Kansas City. The store is open 11 a.m. to 7 p.m. Tuesday through Saturday and 11 a.m. to 5 p.m. on Sundays.
This story is another installment in our current series featuring small, local businesses. Find more local green businesses on the Greenability Marketplace.
Like what you see? Keep up with more local stories by subscribing to the free Greenability Weekly. Sign up here.