Urban North, a new residential development now under construction, has set high standards for energy-efficient, sustainable single-family housing.
The Northland subdivision is expected to be the area's first new development where all homes meet Leadership in Energy & Environmental Design (LEED) certification and receive the ENERGY STAR for New Homes rating certification administered by the U.S. Department of Energy.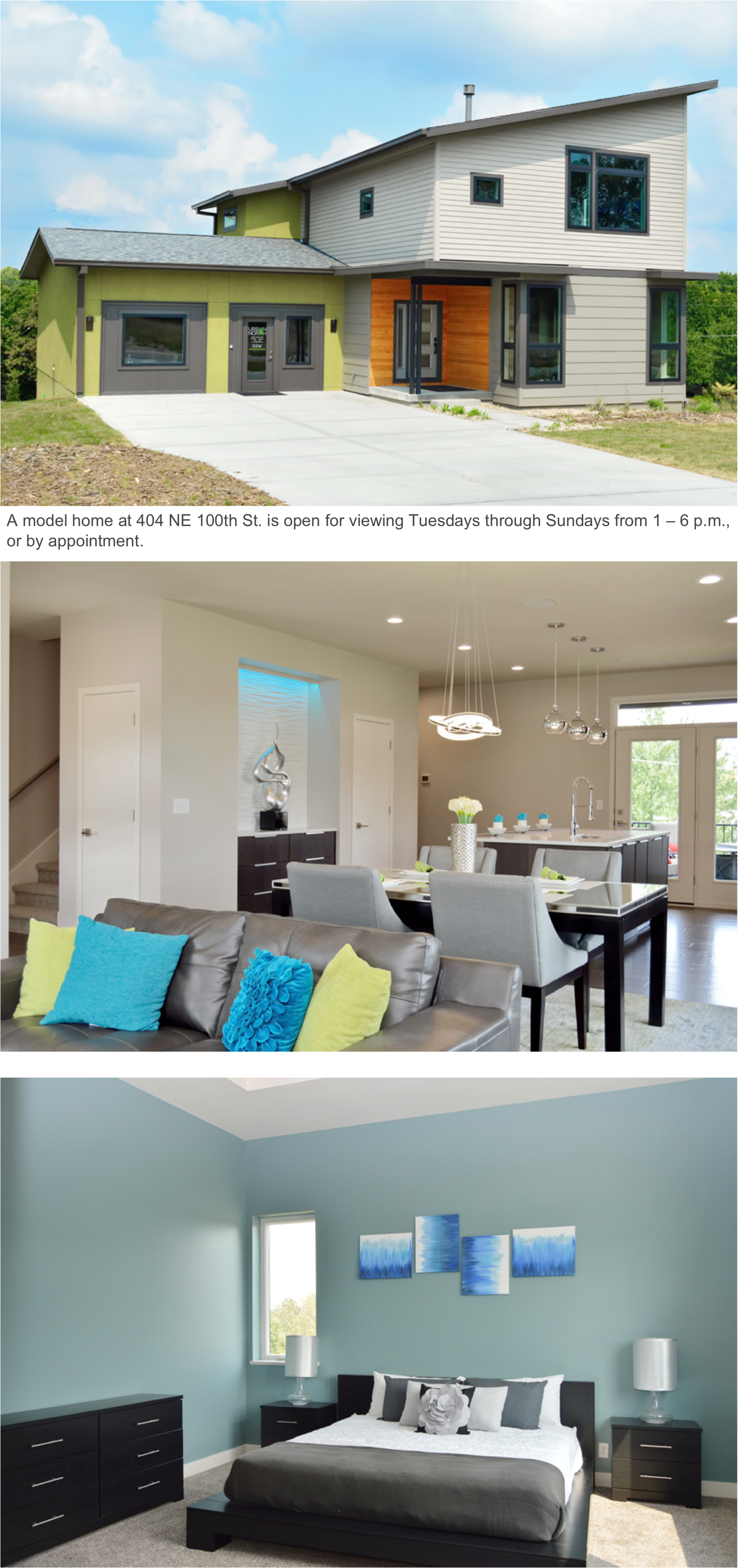 With 24 building sites, Urban North is the brainchild of Luke Owen, owner of Owen Homes, a design-build firm, and Refined Developments, a development firm for subdivisions focused on environmentally responsible residential options. The sustainable modern houses were designed by DRAW Architecture + Urban Design and are being built by Owen Homes to meet a minimum LEED Silver certification. Small Step Energy Solutions is conducting the energy testing for ENERGY STAR and LEED certifications.
The idea for Urban North began a few years after Owen and his wife had built a 5,000-square-foot house on five acres. Frustrated with the regular maintenance of such a large property, they decided they wanted something smaller, more energy efficient and with less maintenance.
"We wanted a modern design in a Northland subdivision where we didn't have the only modern home," Owen said.
So, when 10 acres became available in a desirable location, Owen saw an opportunity. The development is located at the intersection of North Oak Trafficway and NE 100th Street in Kansas City. Two homes have been completed, and several are under construction. There are 16 lots still available. A model home at 404 NE 100th St. is open for viewing Tuesdays through Sundays from 1 – 6 p.m., or by appointment.
The sizes range from 2,068 to 2,920 square feet with 3 to 4 bedrooms and 2.5 to 3 baths on the two main levels of each house. Additional finished space could be available on the lower level of some designs. Prices range from $340,000 to $390,000.
All five architectural plans were designed by DRAW Architecture + Urban Design to be energy efficient with upgraded insulation and HVAC systems, fresh-air exchangers and solar-ready. The firm is also involved in the Historic Manheim Park Neighborhood revitalization project with a proposed 50 new LEED Platinum single-family homes within the next five years.
Designed for energy efficiency
Story continues on next page…